Power Adhesives' range of b-tec cordless glue guns is the next step forward for hot melt applicators, offering users the freedom to apply fast-setting hot melt glue both indoors and out.
Powered by the Ryobi One+ 18V battery system, they provide the same level of quality and precision as their corded counterparts, whilst offering additional portability for the user. They are the only truly professional, long-run time, battery-operated tools available on the market.
Designed with trades like construction and woodworking in mind, the compact b-tec 308 and the higher-output industrial b-tec 808 are lightweight, comfortable, and just as easy to use as any corded applicator. Both feature an adjustable trigger for trouble-free glue application, a choice of nozzles available to suit any need, and a 3-minute warm-up time, so there's no downtime.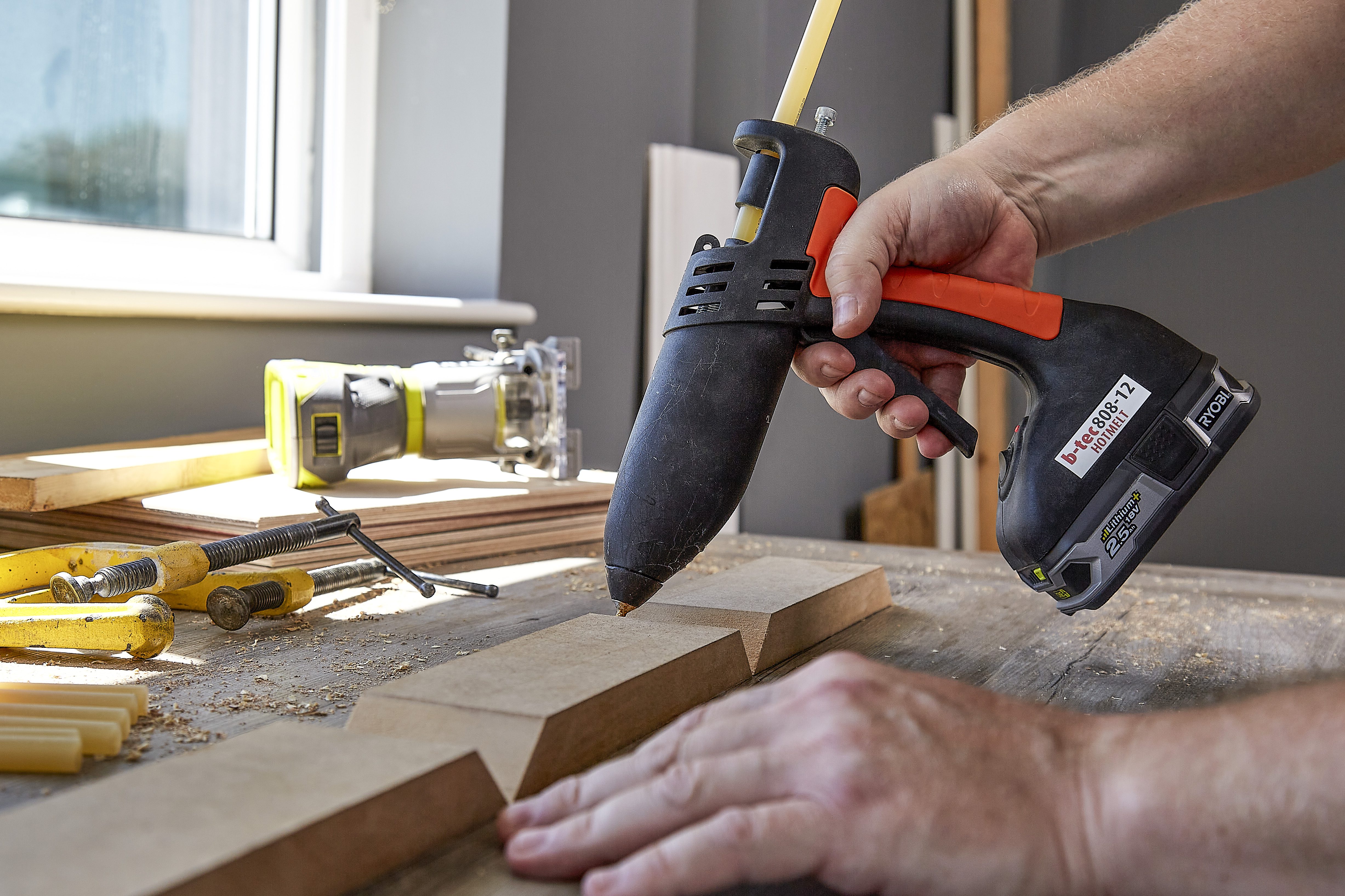 Both cordless tools feature dual temperature control with an Eco-mode setting that significantly extends battery life. This means that b-tec 308 users can work for up to 5 hours uninterrupted with an output of 1kg/hr, while the b-tec 808 users can work for up to 3.5 hours with an output of 2kg/hr using a standard 4Ah battery.
Additionally, in Eco mode, the adhesive is dispensed at a slightly lower temperature, leading to a more viscous glue, reducing sag when applied. This is best used for cable and PIR attachments.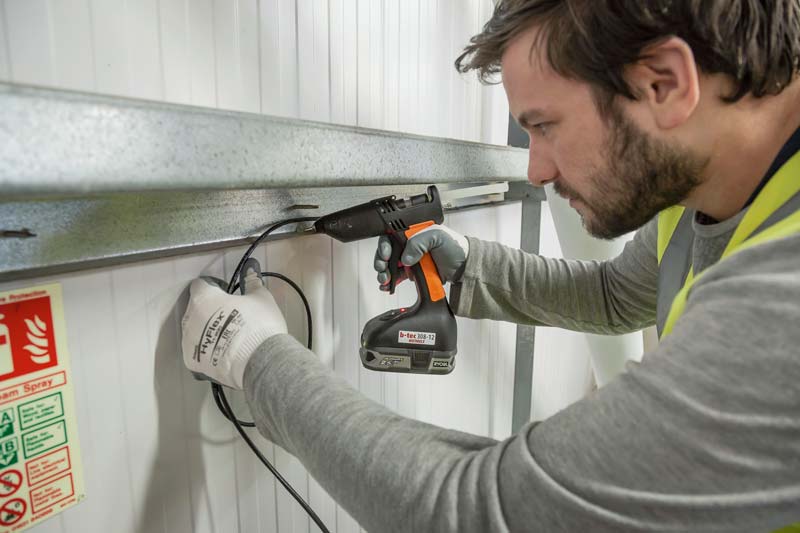 The applicators use industry-standard 11.5/12mm diameter glue sticks; however, they work best when used with the tecbond range of hot melt adhesives. Tecbond adhesives and tec glue guns are manufactured in tandem with one another, to achieve the best possible performance for the user.
Outside of the Ryobi One+ battery platform, the tools can work with six other leading battery systems thanks to the specially developed Badaptor battery adapter. Badaptors are available to convert either DeWalt, Makita, Milwaukee, Bosch Professional, Ridgid, or AEG 18V batteries to work with the tec cordless tools or any Ryobi One+ power tool.
If you'd like any additional information about the cordless range, do not hesitate to contact our sales team.
sales@poweradhesives.com
tel: +44 (0)1268 885801