Power Adhesives unique spraytec system has revolutionised the application of hot melt adhesive to substrates that would otherwise be difficult to work with. Designed to apply adhesive in a spiral or swirl pattern, the spraytec glue guns provide wider coverage compared to bead application. This not only speeds up the application process but also improves overall bond strength thanks to the tension being spread over a wider area.
Together with the range of spraytec adhesives, these guns can be used for a variety of different applications, providing a number of benefits for each.
Attaching foam to the inside of packing crates
Many heavy-duty packing crates, including flight and musical instrument cases, use open-cell foams on the inside walls to protect fragile components. These foams are usually held in place by aerosol spray adhesives to avoid damaging the foam. The main issues with these adhesives are the VOCs (volatile organic compounds) given off during application, and their softening points in warmer climates leading to failing bonds.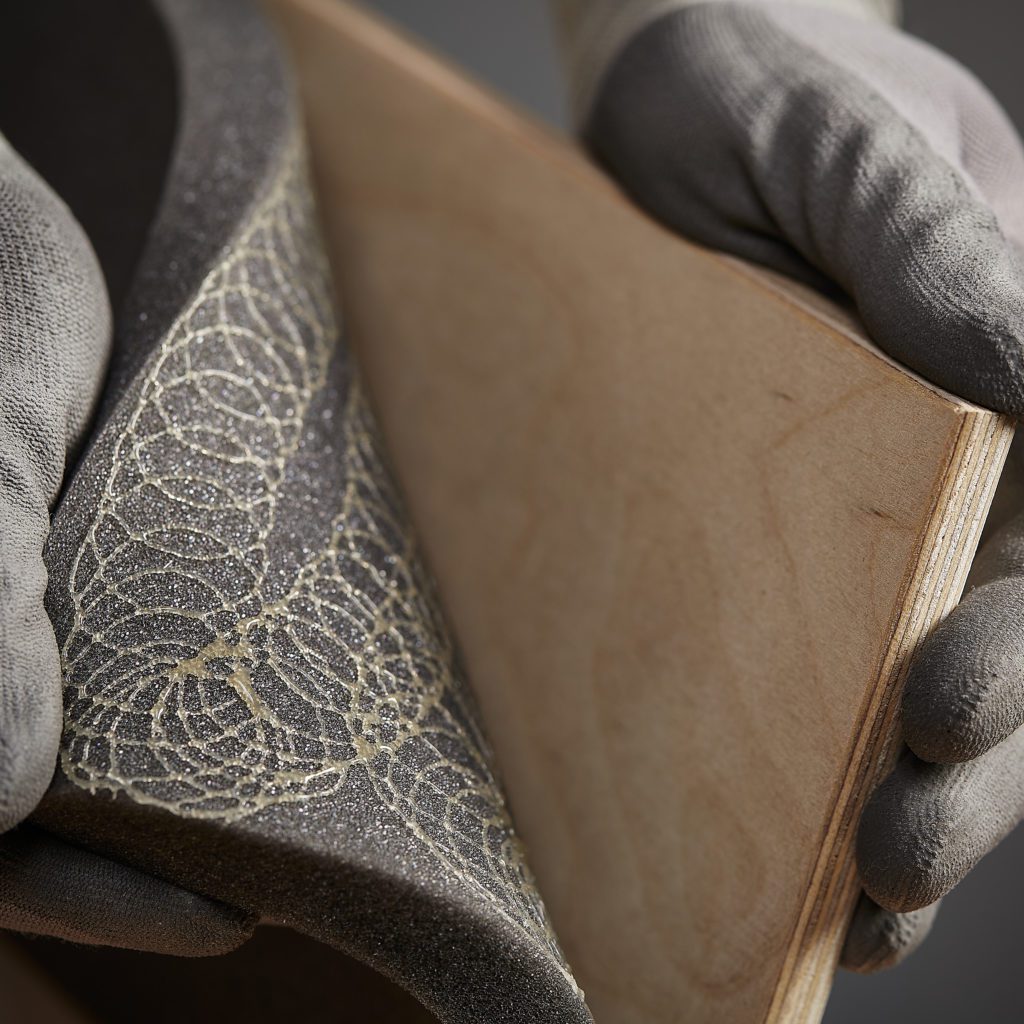 Spraytec adhesives are designed to be applied to heat-sensitive substrates without causing damage. This is achieved via the unique spraying method, which cools the adhesive as it's dispensed. Furthermore, spraytec adhesives are free from organic solvents or harmful chemicals, meaning they are safe to handle and use without the need for respiratory PPE. All spraytec grades also feature excellent high- and low-temperature resistance, decreasing the likelihood of "creeps" in the bond when exposed to different environments.
Carpet Installation
The spraytec system can speed up the installation of carpets and floor tiles in all areas of the home and workplace. Most carpet installers will use a contact adhesive (usually solvent-based) to bond carpet or underlay to wooden floorboards or concrete floors. For large sections of flooring, several cans of contact adhesive are required to ensure full coverage with no movement or peeling. These adhesives are also prone to fail at high temperatures.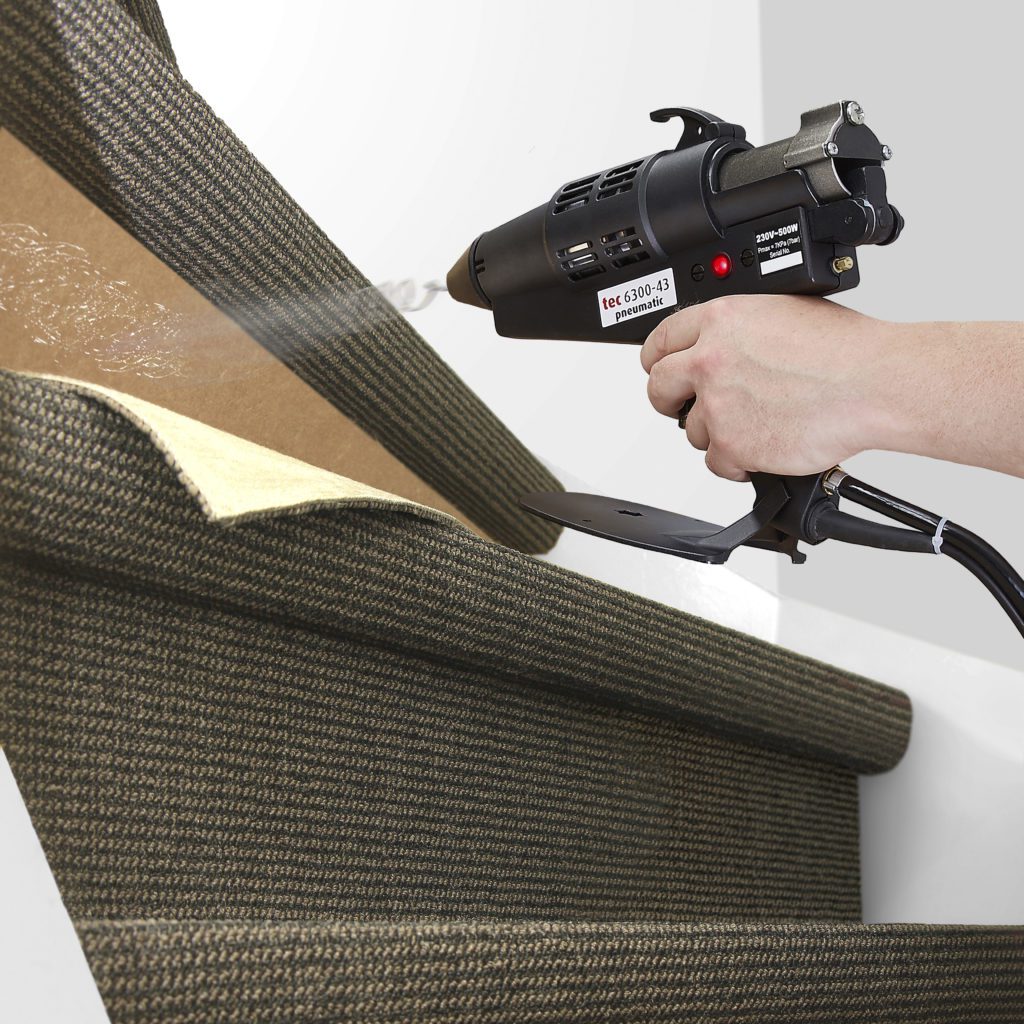 Conversely, spraytec applicators ensure an even, wide adhesive coverage with no overspray thanks to the unique spraying method. This, coupled with the adhesive's high tack and temperature resistance, allows for a fast, yet reliable bond with no waste product. Any adhesive left in the applicator after use can simply be remelted the next time the tool is switched on.
Pallet stabilisation
One of the main uses for spraytec 410 specifically, is pallet stabilisation. Best used with stackable items such as boxes and bags, the adhesive is sprayed onto each stackable layer to form a non-slip bond between materials.
A great replacement for shrink wrap and pallet walls, the adhesive has the necessary bonding power to allow shipments to be moved about and tipped without products sliding or falling off the pallet. When unloading the pallet, the adhesive is easily removable without damaging the substrates it was sprayed onto.
Mattress Manufacturing
An important part of mattress manufacturing is bonding the soft top to the spring bed. The adhesives used in this process require a very high tack to hold the topper accurately and firmly upon compression. Although solvent- and water-based adhesives provide the instant grab required, both have several drawbacks. Solvent-based adhesives, as mentioned previously, produce VOCs and unpleasant smells when applied, while water-based adhesives encourage mould if not allowed to dry properly.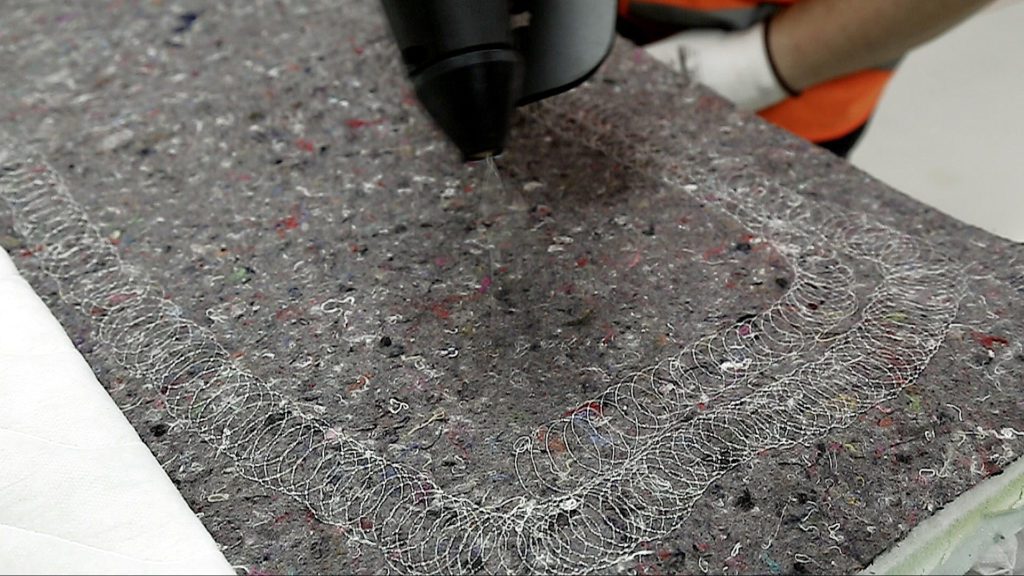 The spraytec system provides an instant grab upon compression thanks to the adhesives' very high tack and wide coverage. Additionally, hot melts do not produce any unpleasant smells or water vapour, removing the issues caused by other forms of adhesive.
Additionally, spraytec adhesives have a much longer open time than other types of adhesive, meaning the soft top can be manoeuvred and accurately positioned before substrate compression, without the adhesive drying and losing its tack.
HVAC – Heating, ventilation, and air conditioning
All heating and air conditioning units require thermal insulation to perform properly. The adhesives used to bond this insulation must be temperature resistant, moisture resistant and minimise flame spread and smoke development in accordance with UL 2395 standards.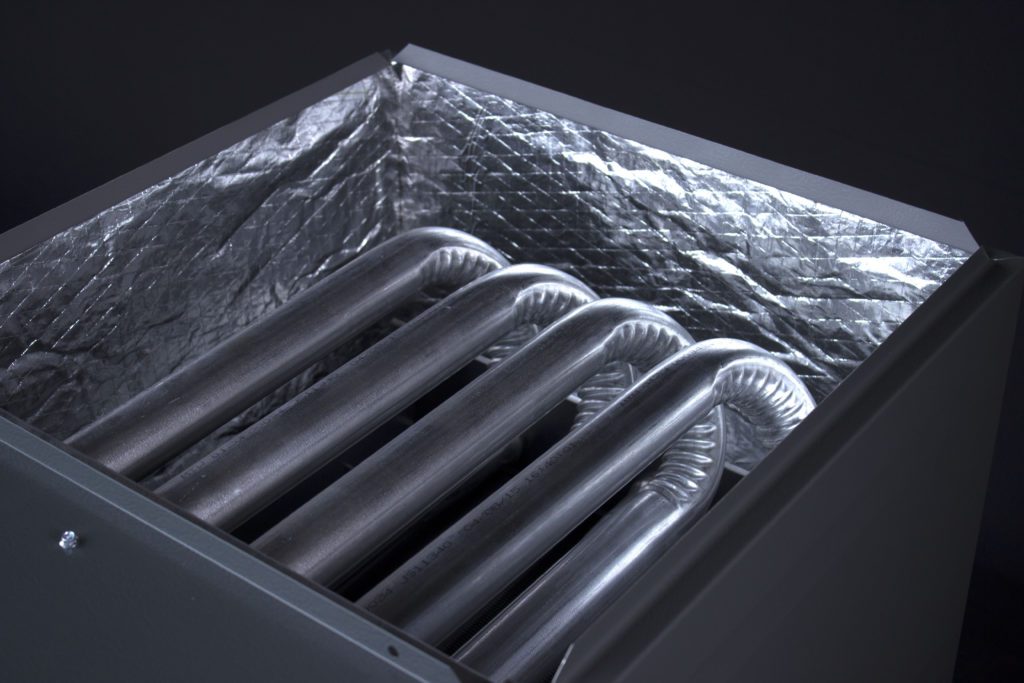 Spraytec 420 and 425 are both UL 2395 certified and offer the same bonding properties and temperature resistance as water- and solvent-based adhesives, with none of the drawbacks previously mentioned. 420 and 425 also benefit from a three-minute open time, allowing the insulation to be properly positioned before substrate contact is made.
For more information about the spraytec system, you can read our blog post on how the spraytec system is kinder to people and the planet.
Alternatively, if you'd like to speak to a salesperson about spraytec, including sample requests and bonding requirements, please don't hesitate to send us an email or give us a call.
tel: +44 (0)1268 885801