Foundrytec hot melt adhesives have been designed for use with sand cores, lost foam, and lost wax/investment processes for mould and core assembly. Each grade in the foundrytec range has been specially formulated to meet the user's specific needs while providing fast and accurate results.
Compared to traditional water-based adhesives used in core assembly, foundrytec hot melts have much faster setting speeds, with almost instantaneous bonding after initial compression. This allows cores to be moved, dipped, or dried immediately after construction, increasing productivity and removing the need for storage spaces required for drying.
Along with their fast setting speeds, each foundrytec grade has been formulated to provide additional benefits for specific use cases. Grades such as foundrytec 104 have very long open times, allowing users to accurately position core components before substrate compression, whereas foundrytec 705 and 708 have very high heat resistance, allowing constructed cores to be dried at much higher oven temperatures.
Foundrytec adhesives also have a much lower ash content and outgassing risk in comparison to both water and solvent-based adhesives. These are particularly important factors in the lost wax/investment casting process, as it reduces the risk of porosity or imperfections in the finished mould. Furthermore, the bulk formulations used in the lost foam process are designed to maximise thermal stability, minimising viscosity buildup inside the holding tanks, and ensures string-free application for longer.
All grades in the foundrytec range are available in 43mm slugs and are compatible with the 3400, 6000 and 7000 series of tec bead applicators. The adhesives and tools are designed to work in tandem with each other to provide the user with the highest possible output with minimal effort. Additionally, foundrytec adhesives are clean to handle, with no organic solvents or harmful chemicals present, and have a near-unlimited shelf life.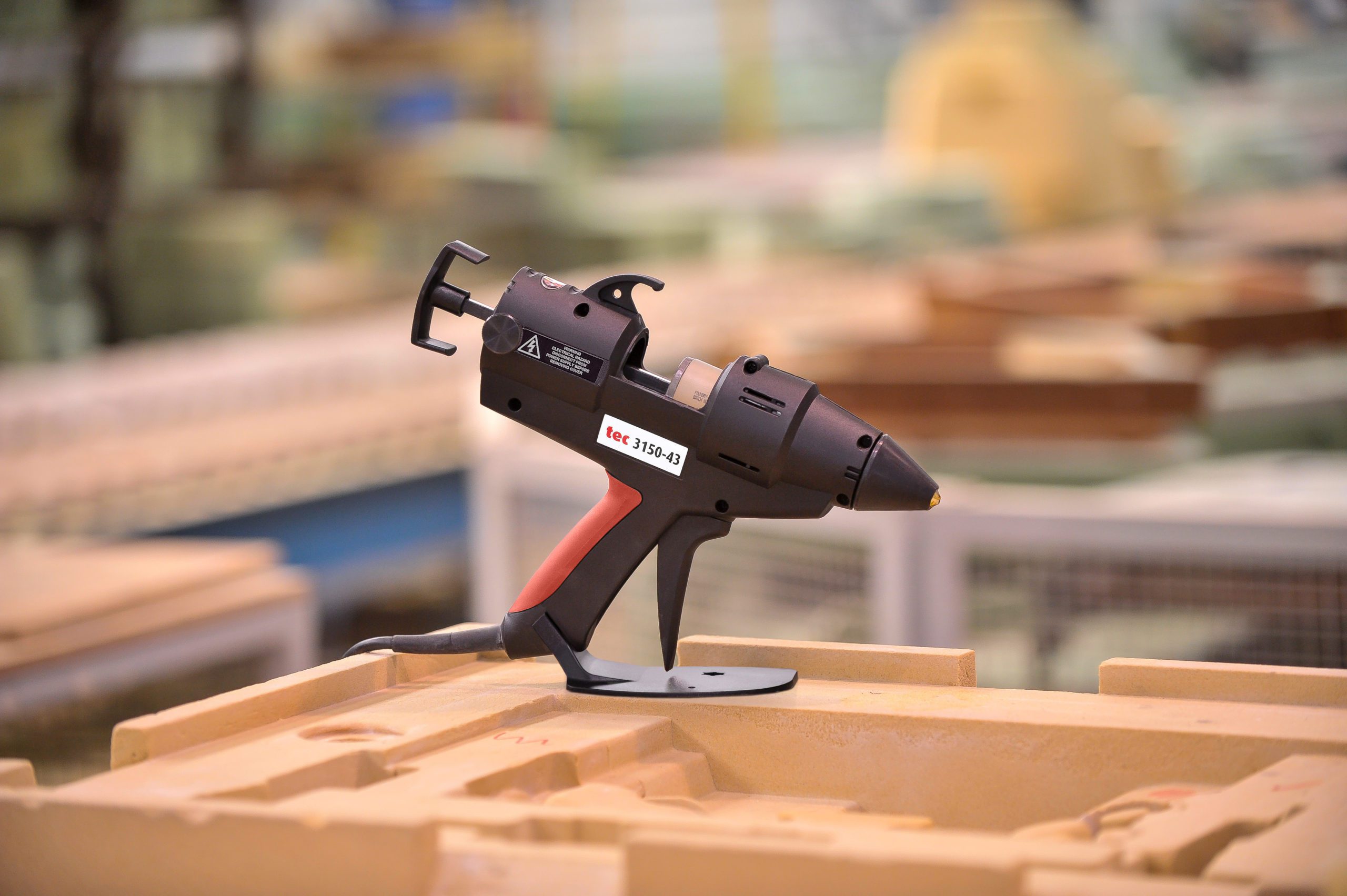 If you'd like any additional information or would like to request a sample, do not hesitate to contact our sales team.
tel: +44 (0)1268 885801