Knottec is a fast and effective wood-filling system that has been specially formulated for the repair of knots, splits, deep scratches, and other forms of deep wood damage.
Its tough characteristics make it perfect for repairing wooden doors, window frames, furniture, floors, and more. Compared to other wood fillers on the market, knottec fillers are very simple and easy to use due to their composition and required application method.
Applied using a 12mm tec glue gun, knottec repair sticks fill wood defects quickly and efficiently, with a lower working and setting time than many wood putties or waxes. Once the area has been filled, the material quickly sets to a hard finish, enabling the excess to be trimmed with a plane tool such as the Mouseplane. The area can then be sanded down and treated in the normal way.
Many other wood repair systems, such as putties, require higher levels of preparation to achieve the right consistency before they can be applied to the affected area. In contrast, knottec is fast and easy to apply, making it perfect for repairing several wood defects in a short space of time. Once the applicator has heated to the correct temperature, repair material can be dispensed consistently up to a maximum of 1kg an hour (larger amounts possible with b-tec 808 and tec 820 applicators).
Some putties may also require mixing with other colours to achieve the correct shade. This not only means more product needs to be used, but creates and lengthier preparation process too. In comparison, knottec repair sticks are available in 17 different colours to match any kind of wood finish and can be applied without the need for mixing. This allows the user to dispense as much filler as required, cutting down on waste product.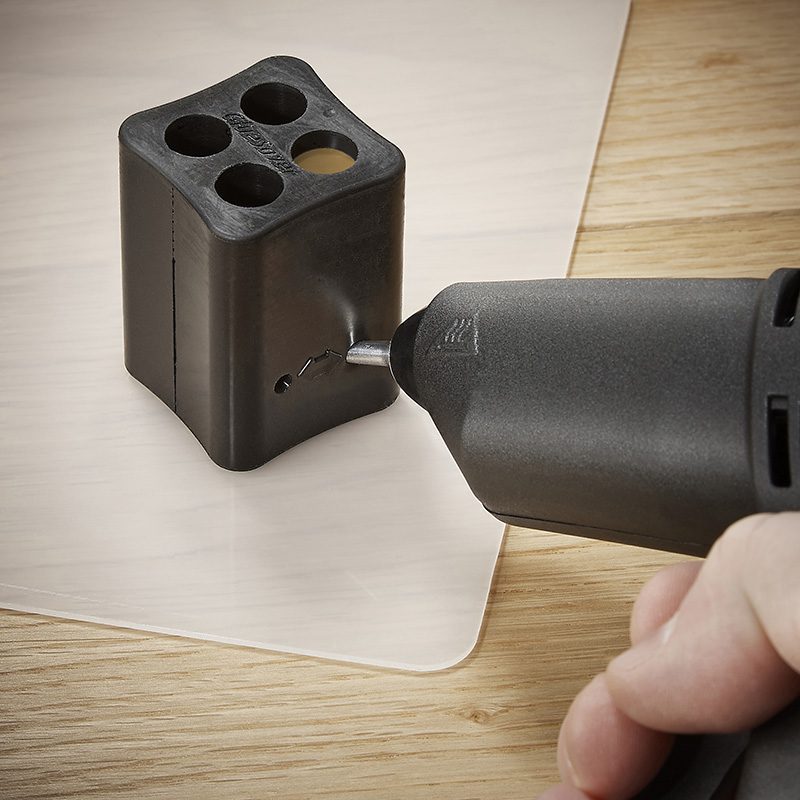 Users can switch between colours, and reduce waste even further with the use of the Glue Saver. Any unused glue left in the applicator can be dispensed into the Glue Saver to mould up to four new 12mm sticks, which, when cooled, can be removed and used in the glue gun.
Knottec's setting process can be accelerated using metal heat sink blocks or a heat sink tool. These rapidly cool and compress the filler into the defect, ensuring the entire area is properly filled. The heat sink blocks can also be used to create a 'form' around corner or edge defects which would otherwise be unfillable.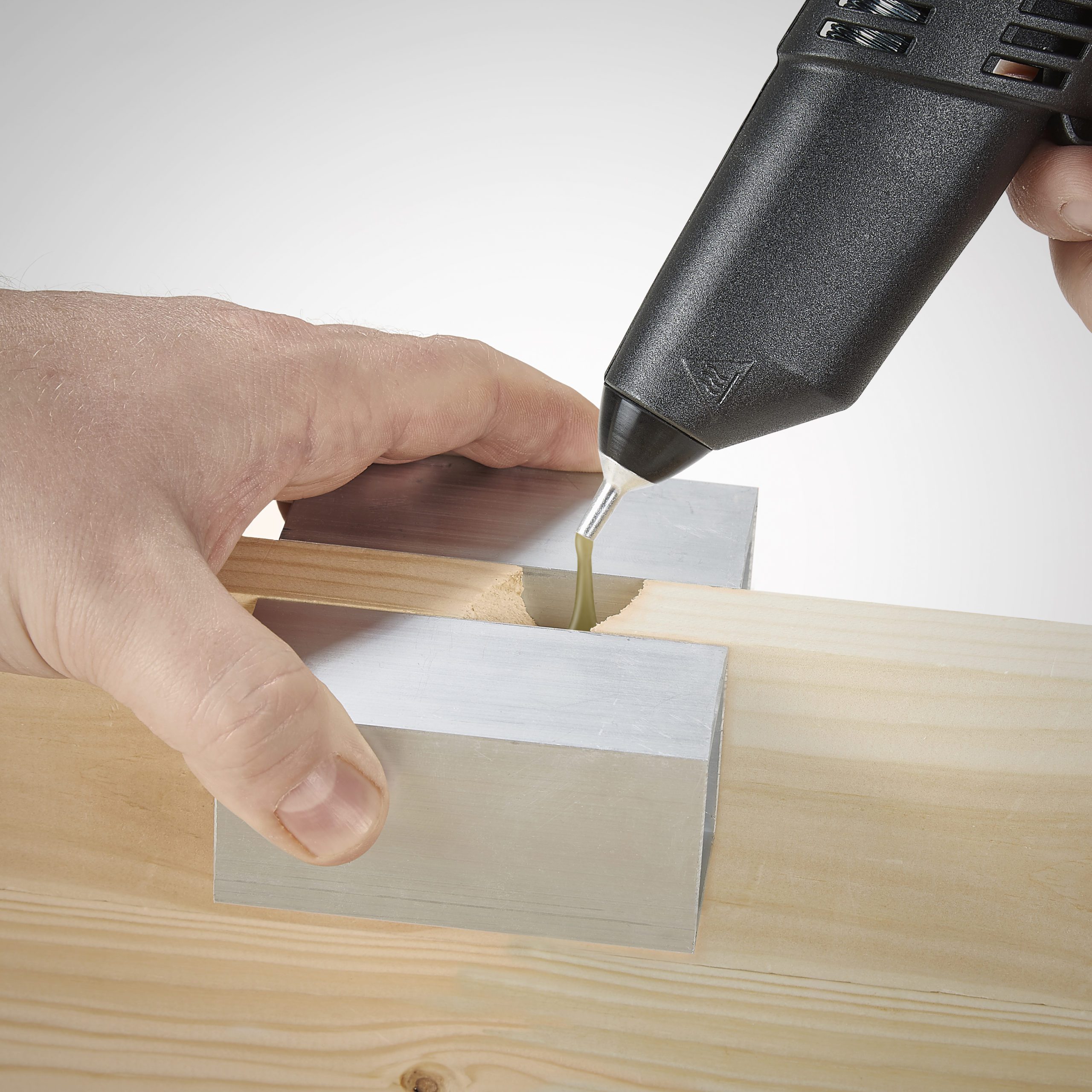 When stored correctly in the air-tight zip-seal bags, knottec repair sticks have a guaranteed shelf life of at least two years. They are also non-toxic as they do not contain any harmful chemicals, negating the need for PPE.
If you'd like any additional information about the knottec range or would like to request a sample, do not hesitate to contact our sales team.
tel: +44 (0)1268 885801